Skin-Friendly Hygienic Goods That Can Also
Be Used for Babies.
Nitoms' gel adhesive "YU-KI (skin-friendly)" has been made to tightly fix a gauze or tube to the skin and come off gently once treatment is over, reducing the burden on the patient's skin.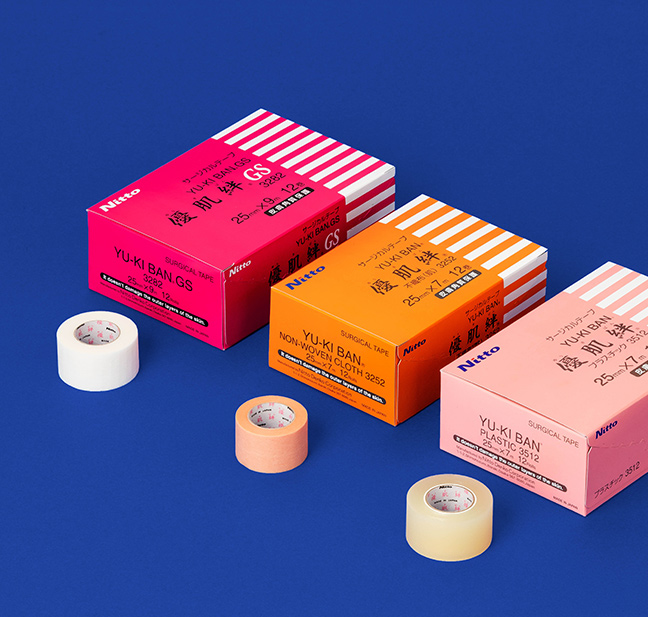 QUALITY

The Concept of Adapting
to the Unevenness of the Skin.

A strong point of "YU-KI" is its flexible adhesive. The flexibility of its original gel adhesive allows it to stick close to the unevenness of the skin, which allows for the required adhesiveness to be made up for by the extent of the contact area, and this makes it harder to peel off while also reducing the burden on the skin when it is peeled off.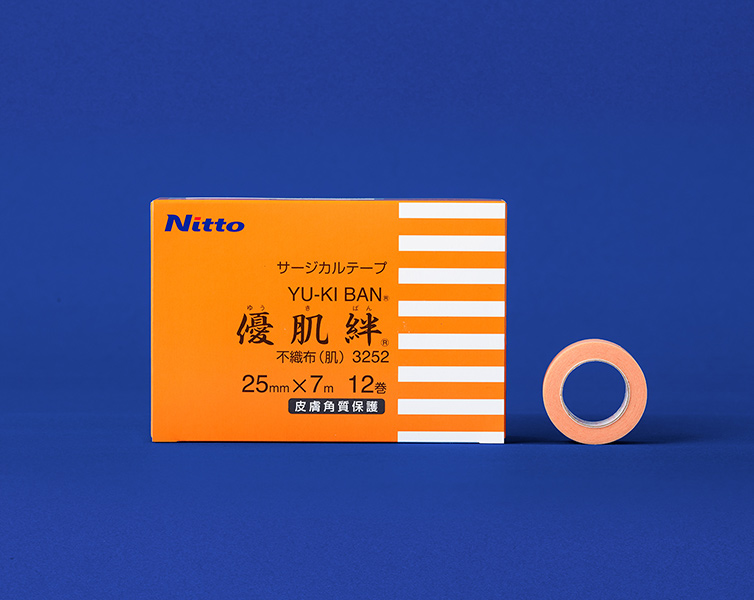 Skin-friendly surgical tape that protects the outer layer of the skin.
"YU-KI BAN" is skin-friendly surgical tape that is approved for use in medical workplaces.
With less stimulation when being reapplied, it can be used continuously without issue on the same region for babies and those with skin troubles.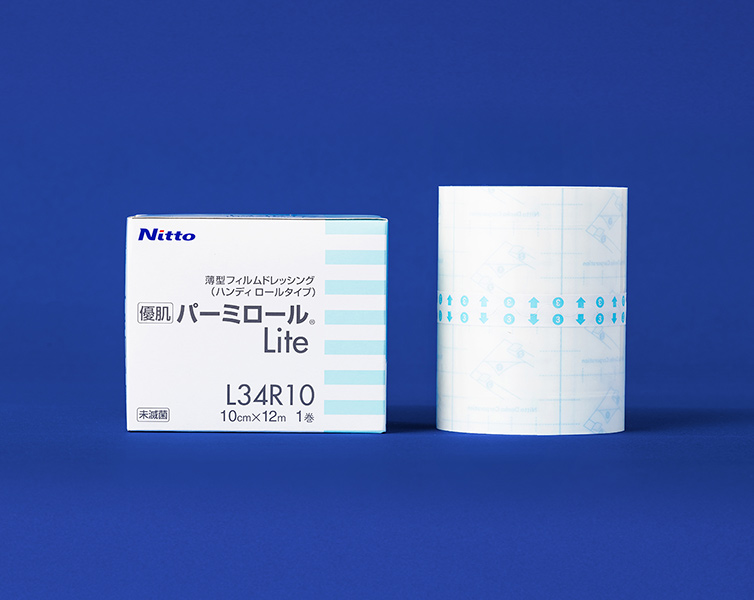 Completely bare skin. Skin-friendly film dressings.
Film dressings that make use of the gel adhesive of "YU-KI BAN". As it uses film with high moisture permeability, it doesn't get sweaty after long periods of use and will reduce skin troubles. The thin film of 8-microns fits perfectly as if it were your own skin, helping to raise patients' QOL too.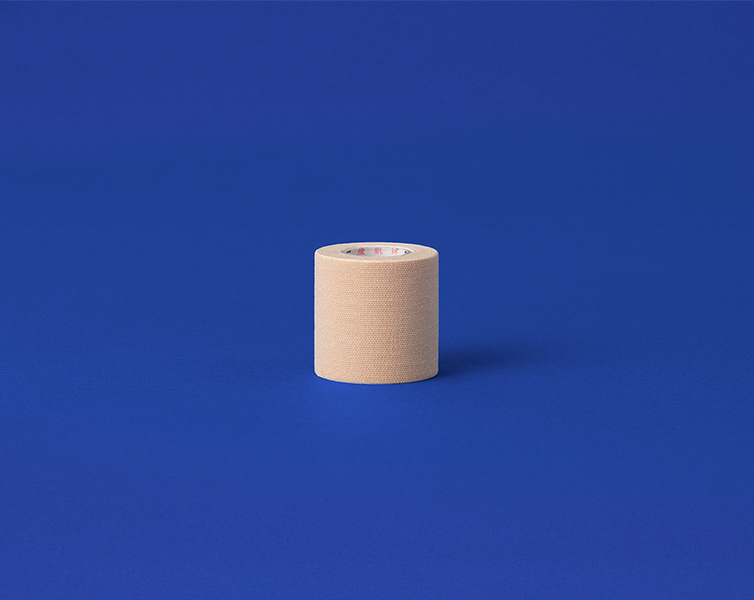 A stick-on bandage with tight support and skin-friendliness.
As a bandage that can be stuck directly onto your skin, it can properly support gauzes and other implements. It doesn't need to be wrapped around multiple times like regular bandages, so its un-bulkiness avoids added pressure. It also has excellent elasticity allowing it to adapt well to areas such as joints that see substantial movement.
Product Details page
LINEUP

A Rich Product Lineup to Match Your Application