Bringing Therapeutist-Approved Sports Tape
to Everyone.
"Nitreat" is a sports tape brand backed by judo therapists and athletic trainers.
We live in an era where many people enjoy active leisure activities such as sports and mountain climbing. From the perspective of self conditioning, we aimed to make a product that can be used by anyone, not just professionals.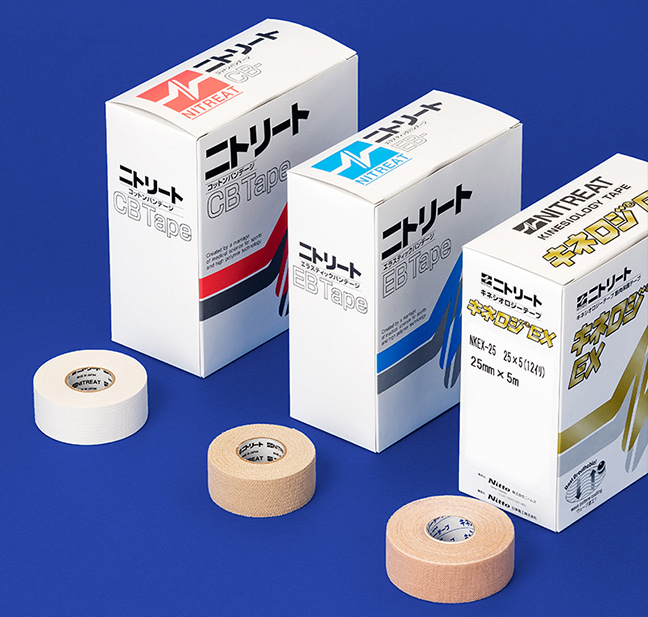 QUALITY

While Maintaining a Good Balance Between Firm Adhesiveness and Low Levels of Skin Irritation, This Sports Tape Is Also Effective at Helping to Prevent Injuries, Assisting in First Aid and Preventing Recurrence.

Our range includes joint-supporting sports tape that helps with prevention and stopping recurrence of sprains and bruises that occur during fitness, and kinesiology tape for muscle support that helps in relieving and reforming repeated sports injuries brought on by excessive loads on and exercise of the body.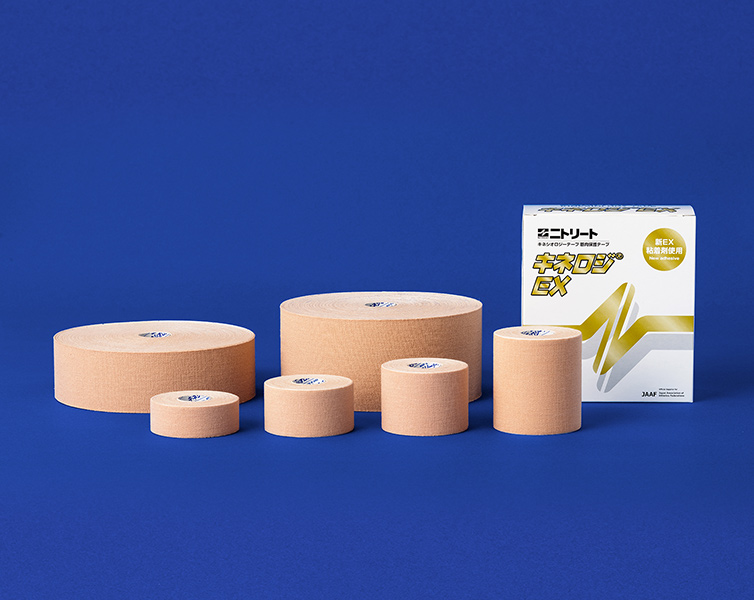 Sticks tightly to the skin even over long periods of time and can also be reapplied.
The muscle support tape "KINELOGY-EX" uses a unique flexible adhesive that moves with the skin. It can be used for long periods of time, due to an adhesiveness that maintains itself even when exposed to sweat and water and a permeability maintained via its original "wave texture". Control of keratinous detachment lessens the chance of rashes, and its ability to be reapplied allows you to position it in just the right place.
Product Details Page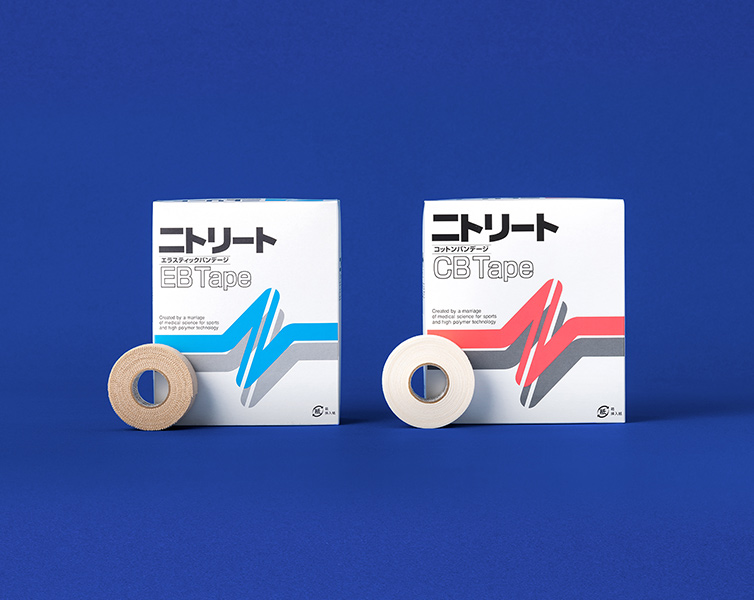 The ideal sports tape for handling intense fitness.
"Nitreat" sports tape aims to fix joints in place and restrict the range of movement, and it also boasts good usability, durability and permeability. "Athletic Tape" is used mainly for fixing joints in place, elastic "Elastic Tape" is used in the large regions of contraction and relaxation of muscles in the elbows, knees and shoulders, and "Elastic Hand-Tearable Tape" is able to be cut easily by hand.
Product Details Page (Athletic Tape)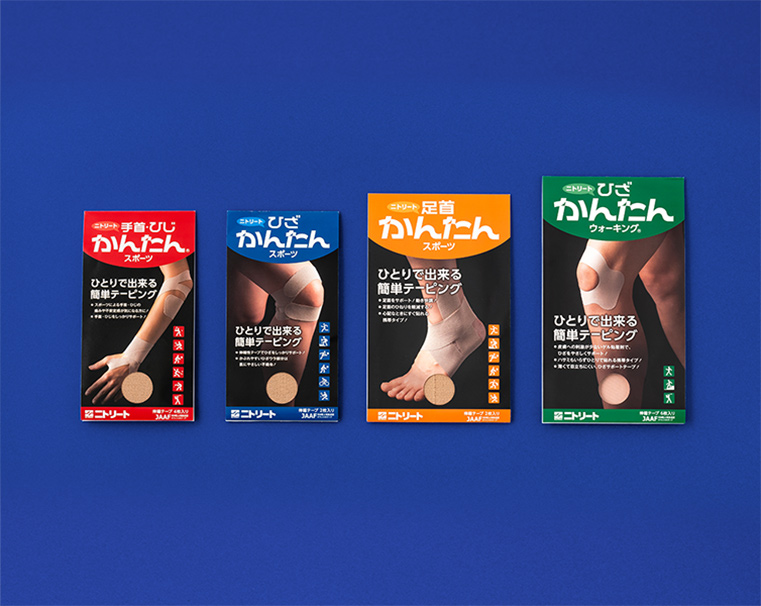 New self-taping that can be applied by anyone.
The "KANTAN Teaping" series disrupts the conventional image of sports tape as being hard to apply. It comes already-cut to fit the area of application, so can be applied straightforwardly. For those who're trying out sports tape for the first time, this series will give you less trouble while exercising and more confidence in your body. With its "wave texture", it maintains adhesiveness and excellent permeability.
Product Details Page
LINEUP

A Rich Product Lineup to Match Your Application