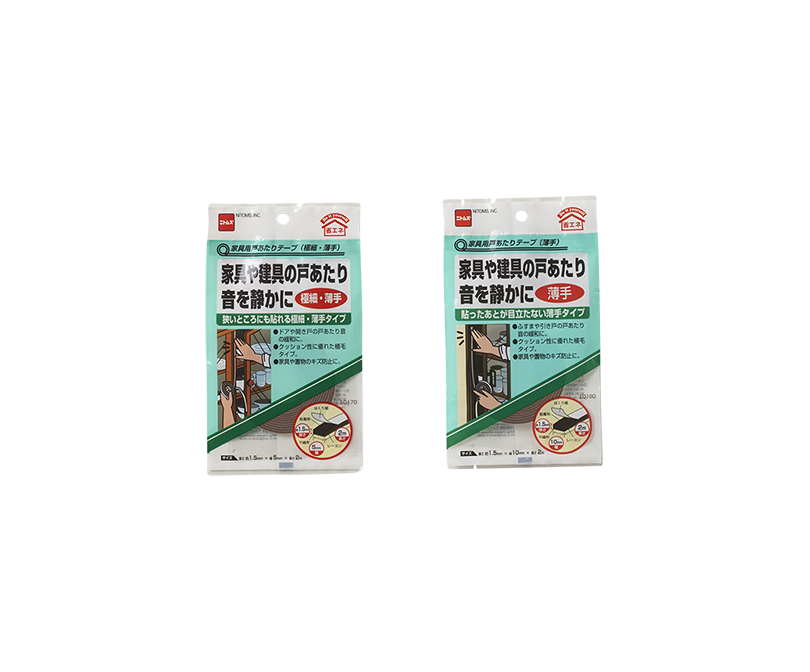 Mitigating the Sound of Doors

Soundproofing Tape for Furniture
Ultra-thin, barely noticeable type for furniture
Silence the sound of opening and closing furniture, china cabinet, and fitting doors as well as blocking gaps. This thin tape fits where installed and also helps prevent scratching.
Basic information
Soundproofing Tape for Furniture, Narrow Width
Soundproofing Tape for Furniture
Product No.
E0170
E0180
Price (without Tax)
Open Price
Open Price
Size
1.5 mm × 5 mm × 2 m
1.5 mm × 10 mm × 2 m
Quantity per Package
1 roll
1 roll
JAN Code
4904140231705
4904140231804
Material
rayon
acrylic adhesive
paper
rayon
acrylic adhesive
paper
Are You a Medical Professional? The following pages provide information for medical professionals in Japan. Please note that the information is not provided to the general public.