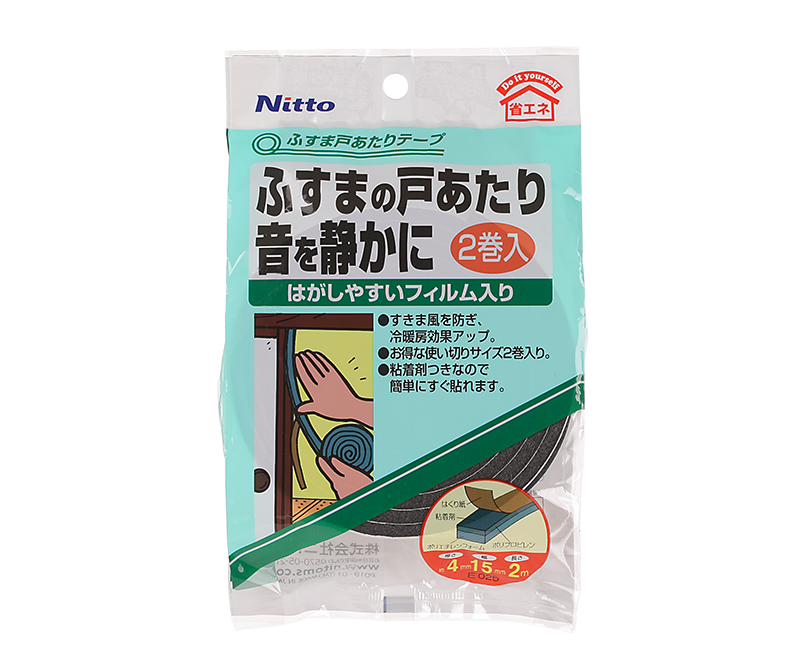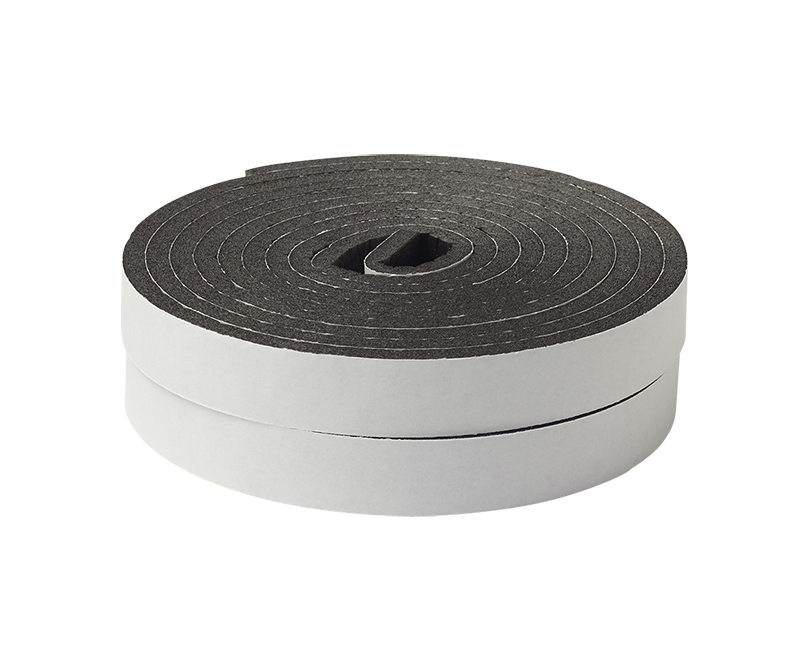 Mitigating the Sound of Doors

Soundproofing Tape for Interior Sliding Doors
Reduces the noise caused by closing sliding panel doors. Easy to remove backing tape
This tape is made from cushiony polyethylene, quieting the sound of opening and closing sliding panel doors without damaging them. It is also excellent at blocking drafts, improving cooling and heating performance.
Basic information
Soundproofing Tape for Interior Sliding Doors
Product No.
E025
Price (without Tax)
Open Price
Size
4 mm × 15 mm × 2 m
Quantity per Package
2 rolls
JAN Code
4904140232504
Material
Base material: polyethylene foam, polypropylene
Adhesive: acrylic
Release paper: paper
Are You a Medical Professional? The following pages provide information for medical professionals in Japan. Please note that the information is not provided to the general public.