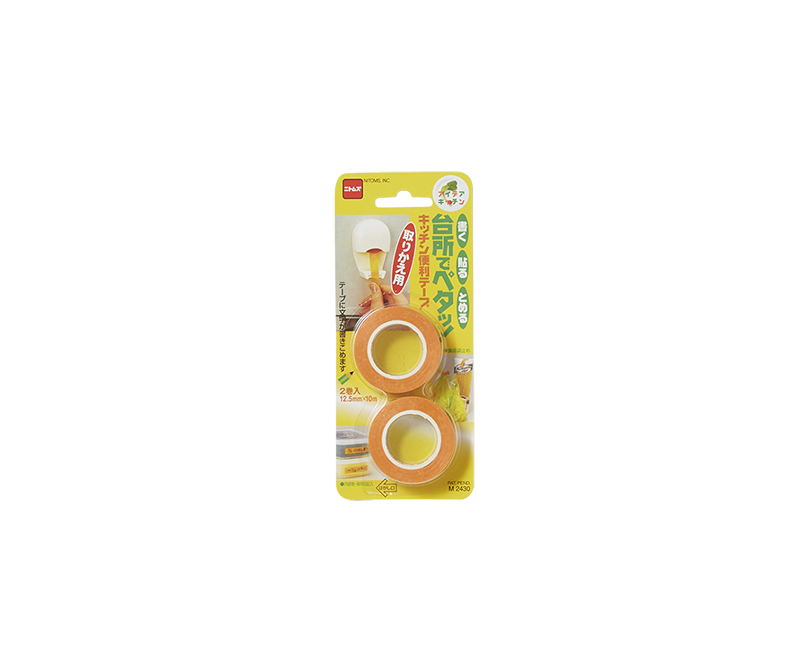 Food Preservation

Kitchen Sealing Tape
Label food expiration dates and seal bags
This tape can be used for everything from storage to food management and garbage disposal. This handy product can be written on, affixed, and used for sealing. You can write on the tape with both pencils and pens. It can easily be attached with magnets, has a protective sheet to prevent it from scratching surfaces, and also has a slip-prevention sheet to prevent slipping.
Basic information
Kitchen Sealing Tape
Replacement Kitchen Sealing Tape
Product No.
M2420
M2430
Price (without Tax)
Open Price
Open Price
Size
56 mm × 90 mm × 35 mm
12.5 mm × 10 m
Quantity per Package
1 piece
2 rolls
JAN Code
4904140324209
4904140324308
Material
styrol
rustproof steel plate
polyester
acrylic foam
polypropylene
acrylic adhesive
polypropylene
acrylic adhesive
Remark
Magnet type, Tape color: orange, With a tape
Tape color: orange
Are You a Medical Professional? The following pages provide information for medical professionals in Japan. Please note that the information is not provided to the general public.