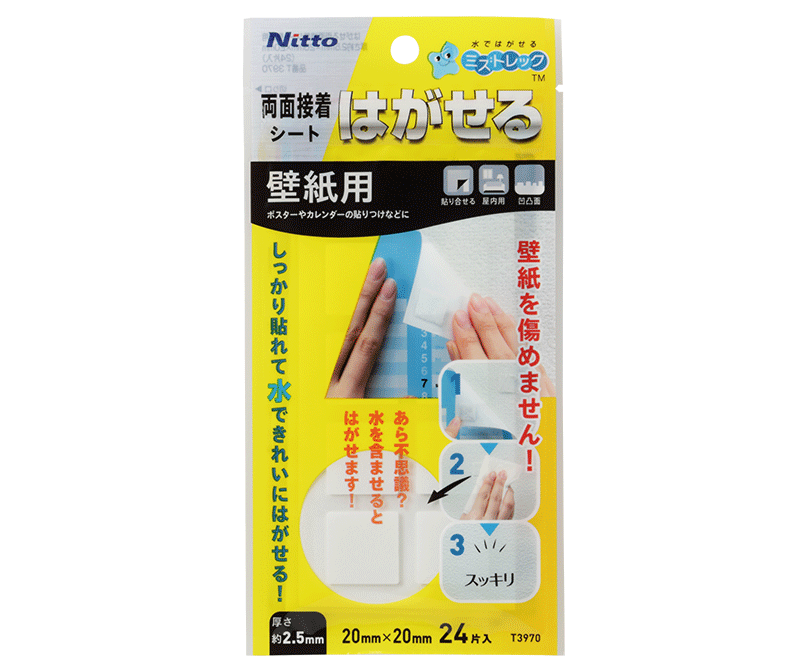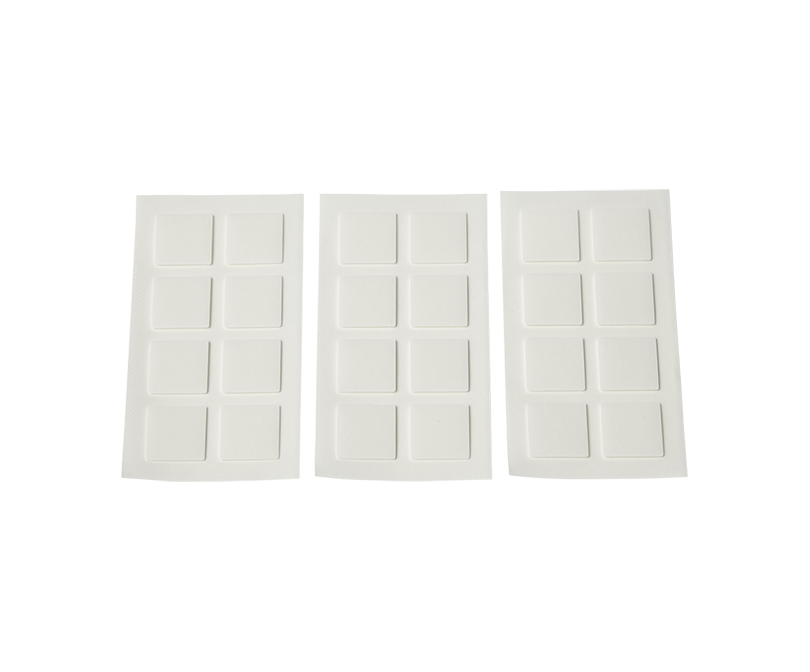 Adheres

Peelable Double-Sided Adhesive Sheet for Wallpaper
Sticks to vinyl chloride wallpaper, comes off with water
These sheets can be used to hang up posters, calendars, and other objects on wallpaper that conventional double-sided tape can't be used on.
They can be removed cleanly simply by adding water, and don't leave behind adhesive residue. These Peelable Double-Sided Adhesive Sheet for Wallpaper sheets are made in Japan, so you can rest assured.
They're great for when you want to attach things to wallpaper but don't want to leave thumbtack or pin holes.
Basic information
Peelable Double-Sided Adhesive Sheet for Wallpaper, 24 Sheets of 20mm × 20mm
Part No.
T3970
Price (without Tax)
Open Price
Size (Thickness × Width × Length)
20 mm × 20 mm
Quantity per Package
24Pieces
JAN Code
4904140309701
Material
Base material:polyurethane foam
Adhesive: acrylic
Release paper: paper
Are You a Medical Professional? The following pages provide information for medical professionals in Japan. Please note that the information is not provided to the general public.